Once again, national disgrace, an irrefutable proof of Haiti's government's incomparable gross incompetence, as alleged blanket grand-scale public corruption persists, also without interruption
After Committed Untold Number Of Alleged Economic Crimes, Boston's Prominent Haitian Businessman, Leo Desire, Is Taken Out Of The Circulation, Denied Bail; A Conviction For Haiti's President, Martelly, Close Friend, Official Senior Adviser, Ronald "Roro" Nelson
In This Editorial/Op-Ed Section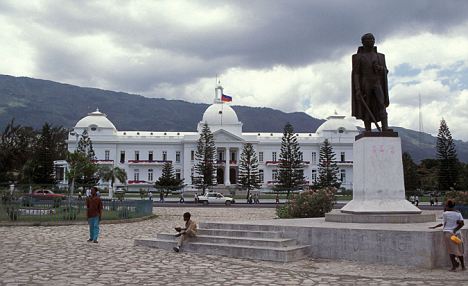 HAITI'S NATIONAL PALACE BEFORE THE JANUARY 12, 2010 7.3-MAGNITUDE EARTHQUAKE

The Haitian National Palace of government, Haiti's most distinctive building, where citizens must chiefly put great weight on checks and balances, on limits to power and hence to abuses of power, if the Caribbean nation is to finally become a democracy and permanently remain so, after more than 200 years of totalitarian dictatorship.
RUINED FRONT PORTICO OF THE HAITI'S NATIONAL PALACE AFTER THE JANUARY 12, 2010 DEVASTATING EARTHQUAKE. The Caribbean nation's first palace was unfortunately inhabited by scoundrels, tyrants, opportunists, charlatans and blowhards. So long was the roster of curses, we stop here. (Frederic Dupoux/Getty Images)

More

Related

Images

:

The Aftermath of Haiti Killing Earthquake

/

Haiti Fierce Earthquake

/

Also, a Report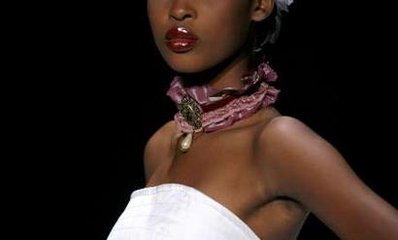 A model displays
a creation by Haitian designer David Andre at a fashion show during the Dominicana fashion week in Santo Domingo October 20,, 2009 REUTERS/Eduardo Munoz (DOMINICAN REPUBLIC FASHION SOCIETY)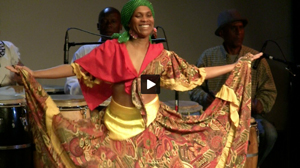 A Grand Celebration of Haitian Culture

The second annual Haitian Dance, Music and Arts Festival was well underway this past weekend at the Mission Cultural Center, in San Francisco, CA.. Friday (October 21, 2011) kicked off the first event, Haiti in Music, featuring Haitian opera singer Fabienne Denis and several master drummers. More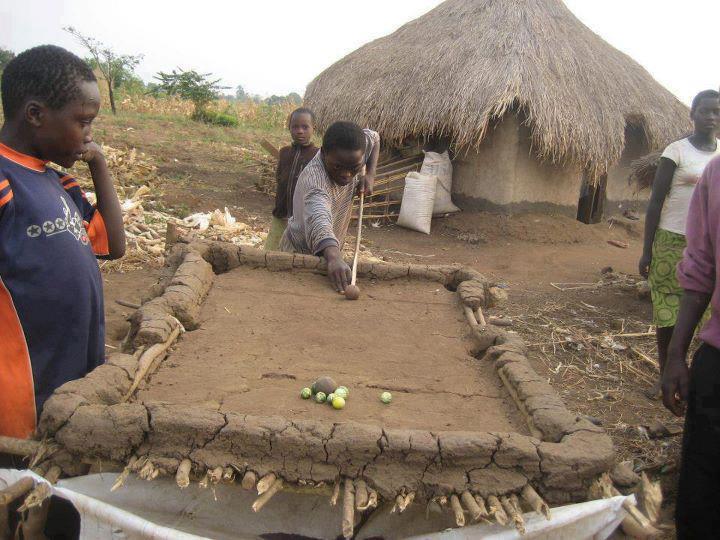 In Haiti, ping pong not the activity that provides entertainment or amusement only for the affluent few
Enlarge this image
| | | |
| --- | --- | --- |
| Smith | If you (tackle broad, difficult and elusive subjects) think you might enjoy the penetrating insights and arguments found in our columns (left), especially those intelligently, elegantly written, not on pieces of papyrus, as did the Egyptians, more than 3,000 years ago, rather on pieces of paper and then published by way of the Internet (alternately, Wehaitians.com, the world's Haitian-American most-honored publication, the global Haitian-American Goliath), by our foremost writer, our indefatigable executive editor, the Boston's Haitian-American community éminence grise, the community of the same elegant public intellectual and also grand man of letters, whose panoramic writings (precursor, pictography) capture the complicated, very sad essence of his nation (Haiti) of birth tortured history for readers around the world, Professor Yves A. Isidor (he astutely answers his students' questions), a man with an eclectic and impressive curriculum vitae (he conveys his thoughts or opinion to the U.S. news media), commence reading them (magisterial) now and print those time has not permitted you to read for your onward (intellectual) journey, for example. | Marx |
William Tyndale translated the Bible into English. Sure you, more than 450 years later, can instead translate and then read wehaitians.com in French, Spanish, German, Italian and many other languages. You will not be martyred for heresy, as was Tyndale.
Three of our 10,000-plus photographs that cry out for meaning..
In These Special Sections
"An outstanding triumph for human rights and democracy."
"A miracle of brilliant and revealing scholarship."
A scholarly publication, whose cardinal tenet is simply truth, of We Haitians United We Stand For Democracy, and an invaluable resource for everyone (supporting documents), including those who think they know it all about politics, economics, human rights, and democracy. First published in March 2000 to take part in a severe contest between democracy and human rights, which press forward, and dictatorship obstructing the Haitian people and others' progress.
Our coordinates:
Telephone:
P.O. Box 390581, Cambridge, Massachusetts 02139 (U.S.A.)