Correspond with us, including our executive editor, professor Yves A. Isidor, via electronic mail:
letters@wehaitians.com; by way of a telephone: 617-852-7672.
Want to send this page or a link to a friend? Click on mail at the top of this window.

Must learnedly read, too; in part, of intellectual rigor
___________________________________
Posted Thursday, July 26, 2012

Haiti's president brother-in-law, long accused to also be a drug lord, is said to have received bribe from Martelly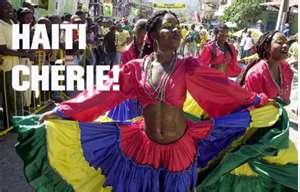 Haitian culture, not represented at well attended Somerville summer street festival

657 borrowed by Haiti's government of Martelly is believed to have been stolen by members of the government of the same; president's wife is accused of being a land "big thief"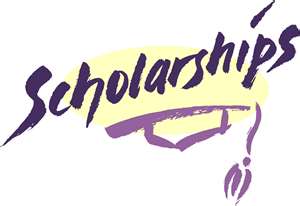 , also for Haitians - Apply before Oct. 30, 2012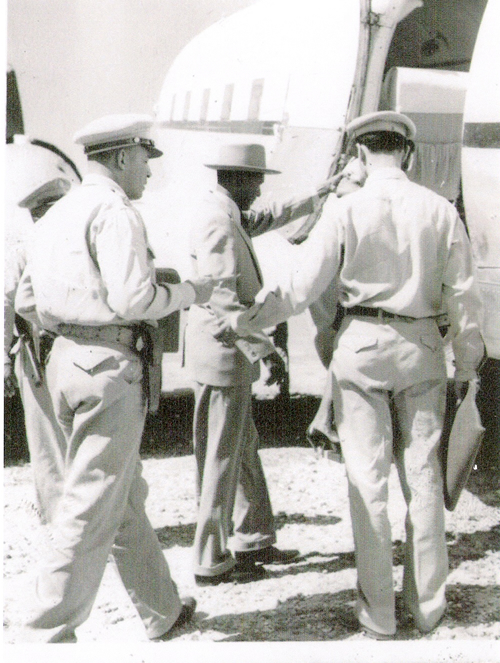 The arrest and expulsion from Haiti of populist Haitian President Daniel Fignole in pictures
Posted Wednesday, July 18, 2012

A happy ending for two sons of God, Boston's Haitian-American community rejoiced



Kidnapped Boston-based Haitian-American pastor, church lady released.
Posted Monday, July 16, 2012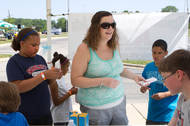 Two classes in America, divided by 'I do'
Posted Tuesday, July 10, 2012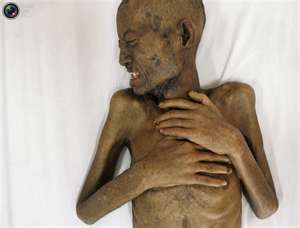 Endgame: On PBS, AIDS in black America Related: When blame is again unjustly assigned to Haitians tor the pandemic, AIDS - Biginning July 10, 2012

Jordanian MP pulls gun during TV debate, comes close to pumping fatal shots into colleague's body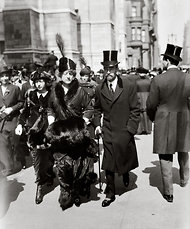 The new elitists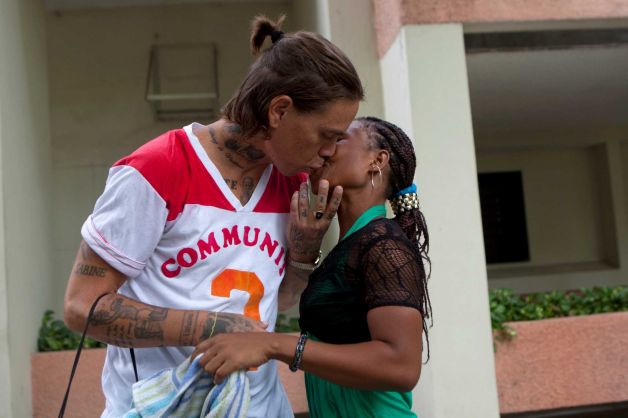 2 jailed Americans, with Haitian girlfriends, regain liberty in Haiti

"Even if you have no money to purchase basic foods, you pay or we jail you"

Radio station critical of Haiti's president Martelly firebombed.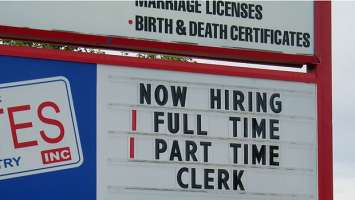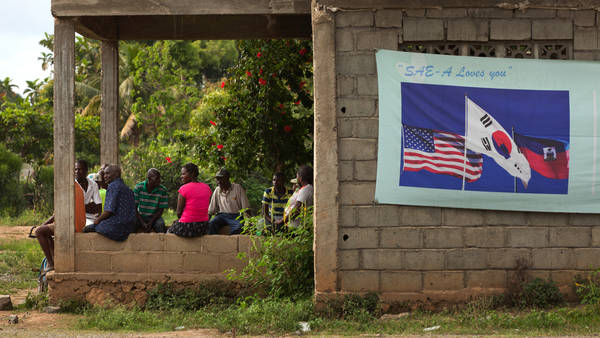 Earthquake relief where Haiti was not broken
Financed by $224 million in subsidies flowing to Haiti as a result of the earthquake, the Caracol Industrial Park is hardly reconstruction in the strictest sense. The spending of reconstruction funds in Caracol is misplaced
,
say critics. The A.F.L.-C.I.O. accuses Sae-A of using bribes, rape, death threats and imprisonment to break up unions in Guatemala. The site is associated with foreign exploitation. During the United States occupation in the early 20th century, it harbored the Chabert Post, where the Marines ran a prison labor camp infamous for brutal treatment of captured rebels. One rebel leader, Charlemagne Péralte, an iconic figure in Haiti immortalized on a coin, was initially buried on the property in an unmarked grave.
Former Haitian prime minister
, Jean-Max Bellerive,
called the presence of Sae-A in Caracol "a
great day for Haiti."
More
Posted Tuesday, July 3, 2012

Radio station critical of Haiti's president Martelly firebombed.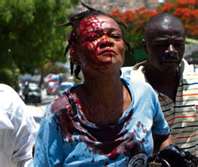 "We will burn down Petion Ville, overthrow Martelly"

Quietly finding Haiti's audacious beauty/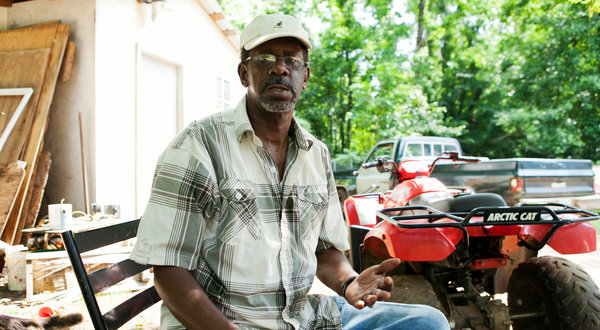 Po
or Land in Jail as Companies Add
Huge Fees for Probation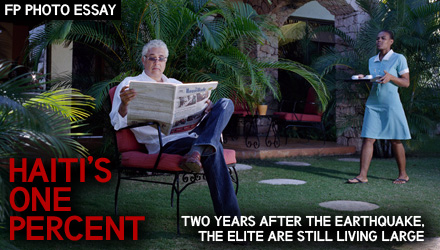 Haiti of the super rich, also perennial standard-bearers of the very sad nation confluence of untold number of problems, their house slaves

What is the Haitian Elite?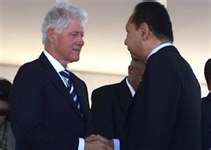 THANK YOU BILL CLINTON FOR SHAKING MY HANDS "You pig, criminal Baby Doc, no shaking of your bloody hands,' French Ambassador Didier Le Bret ,stationed in Haiti, apparently told the former tyrant at the nation's most prestigious high school 122 anniversary "grande fete" late last week

Man to protest rinse only with soap citizens' dirty mouths law

Uruguay plans to let government sell marijuana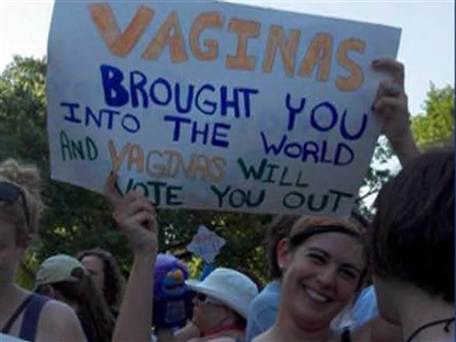 "You Mr. Speaker, do not caress or squeeze my vagina" (coco or bňbot, in Haitian Creole) "please" More

FATAL SHOTS Not long after that of a Florida state trooper, another high profile murder in Haiti - a roller coaster of drug trafficking, grand-scale corruption, gross incompetence, primitivity, etc.; U.S. embassy warns citizens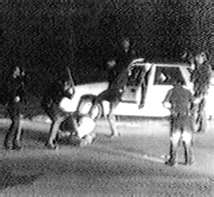 Rodney King, unprecedented symbol of police brutality (more than 50 baton blows, at least 11 fractures), died at 47

$3.8 million for Rodney King, afterward; not a dime yet, also for Evans Paul, long after a $41 million damage judgment was awarded to the victims of former Haiti dictator Prosper Avril
Wehaitians.com, the scholarly journal of democracy and human rights