Correspond with us, including our executive editor, professor Yves A. Isidor, via electronic mail:
letters@wehaitians.com; by way of a telephone: 617-852-7672.
Want to send this page or a link to a friend? Click on mail at the top of this window.

Must learnedly read, too; in part, of intellectual rigor

Posted Tuesday, October 26, 2010

Haiti former Prime Minister Alexis, now a presidential candidate, eluded an assassination attempt on his life

By Yves A. Isidor,
Wehaitians.com executive editor

DARTMOUTH, MA, Oct. 26 - Jacques Edouard Alexis, a Haitian presidential candidate who Haitian citizens continue to chastise for not even attempting to improve their quality of lives when he was twice a Haiti's retrograde dictator Rene Preval prime minister was nearly assassinated late yesterday while campaigning in Haiti's western city of Gonaives' dirt-poor neighborhood of Raboteau after men and women - nearly all armed with guns, machetes, batons, and sticks - violently attacked the presidential contender, supporters, and a large number of campaign workers who accompanied him.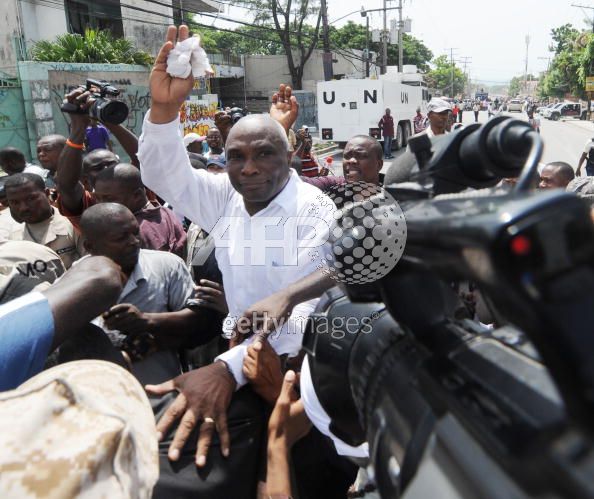 Presidential candidate Jacques Edouard Alexis in an undated campaign photo. (wehaitians.com/file)

Mr. Alexis was not injured, but at least one of his bodyguards' life was terminated after angry citizens pumped fatal shots into his body.

The latest unfortunate event came just a few days after malcontent Haiti natives residing in Montreal attempted to physically attack the former premier during a campaign visit there, but fortunately were prevented from doing so by a large contingent of riot police officers.

SEE: Erratum or corrections

Wehaitians.com, the scholarly journal of democracy and human rights