Correspond with us, including our executive editor, professor Yves A. Isidor, via electronic mail:
letters@wehaitians.com; by way of a telephone: 617-852-7672.
Want to send this page or a link to a friend? Click on mail at the top of this window.

Must learnedly read, too; in part, of intellectual rigor
___________________________________
Posted Monday, June 4, 2012
Former Haitian official Antoine's sentence cut to 18 months
Posted Wednesday, May 23, 2012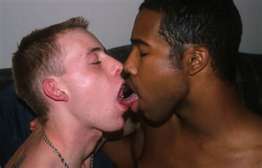 Pastor delivers anti-gay rant, suggests building electric fence around 'queers and homosexuals'
In a scene reminiscent, almost, to that of Haiti President Villebrun Guillaume Sam sad end, in 1915, Mali interim president beaten unconsciously by mobs, palace looted.
2 Americans jailed in Haiti, each faces up to 3 years, if convicted of conspiracy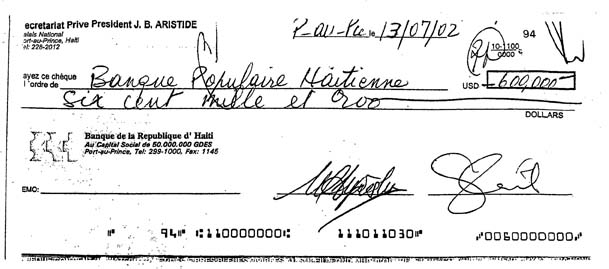 Aristide personal checking account
Posted Monday, May 21, 2012
Blood, blood: On probation in Mass., but apparently still free to also kidnap, murder Americans
In Haiti, blood, blood:
Once again, convicted criminal Ronald "Roro" Nelson came close to murdering woman driver; victim is now believed to be dead hours after she was kidnapped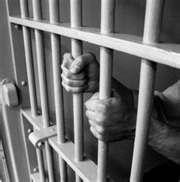 A 9-year prison term for former Haiti telecom official, Duperval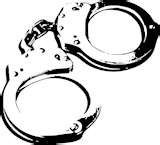 Four, including Ronald Nelson, sentenced

Remnants of Haiti army, whose members' hands are still very bloody, march in the capital; two Americans were among at least 46 arrested
Not a good student at all: D, D, D
,
the average grade said to be assigned to Haiti President Martelly's son, nicknamed Ti Micky or Little Micky, who is a student at UMass-Boston
Haiti marks one year with a troublemaker president who accomplishes next to nothing
D
egrees of Debt A generation hobbled by the soaring cost of college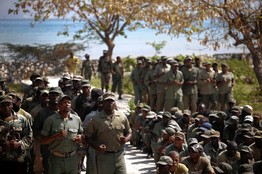 In Haiti, Ex- repressive Troops' Bid for New Army Threatens Stability
Posted Friday, May 11, 2012

Haiti's new found fortune of gold, copper, silver; will it follow the path of many still poor African countries, long after they discovered the fortunes of the same?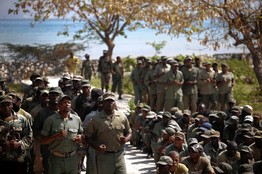 In Haiti, Ex- repressive Troops' Bid for New Army Threatens Stability
Posted Wednesday, May 9, 2012
Access, limits on criminal records in Massachusetts
Mayor Mia love, daughter of Haitian immigrants, is Utah GOP congressional nominee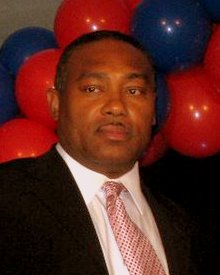 Convicted criminal Ronald "Roro" Nelson repeatedly punched two in the face, Haiti president senior adviser nearly sent men to the dark embrace of death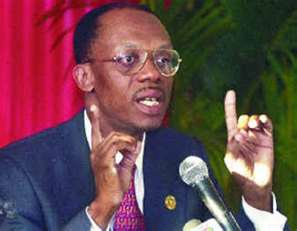 Martelly:
Aristide, ou santi kaka; F your mother;
Aristide: Lavalassement, mwen pa
santi kaka.
Martelly attacked former nation's head of state Arisitide:: "You F, F you, you smell of fecal materials (ou santi kaka)
Haiti inexperienced, ill-prepared President Martelly again caused an election uproar
Haiti president returns to Haiti; says, though not convincingly so, "obstruction of his pulmonary artery now a thing of the past"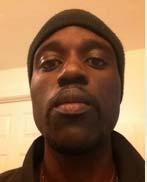 Indictment of man of Haitian parentage, former Boston resident Jean Weevins Janvier, who so far has eluded capture, signals that he is the alleged murderer of Stephanie Emile, Judith Emile

Inmates, many of them serving life sentences, put on "The Life of Jesus Christ," a passion play chronicling the biblical story on the grounds of the Louisiana State Prison at Angola. Related article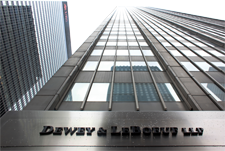 Where are the jobs? A once-ambitious law firm, reduced to grim dispatches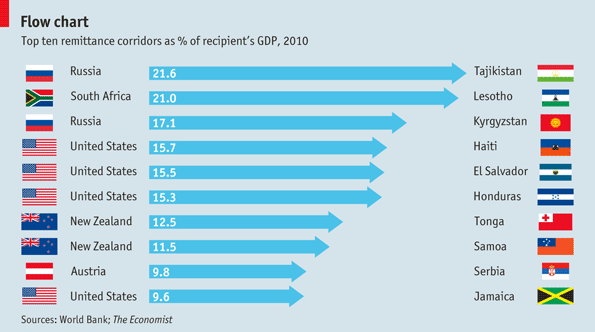 Despite its indisputable mountainous economic problems, U.S. also remains Haiti's top remitter
Wehaitians.com, the scholarly journal of democracy and human rights